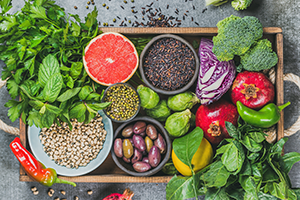 Good health is most important to attain realization.
The body is an instrument where everything is experienced. Any spiritual practice requires disciplining the body continuously. Your body is the Divine vessel through which you experience Divine Consciousness within.
The body is not just for pleasure and display
We need to stop using our body only for hedonistic ends or for expressing our vanity. It's important to think of ways to end the cycle of embodiment by making our body the perfect instrument for experiencing Realization of Self (Truth).
As Jack Kornfield says "Enlightenment must be lived here and now through this very body or else it is not genuine. Embodied Enlightenment is about living wisely in our particular body, as it is, on this day in this amazing life".
Health comes from the mind, hear, and body
"Health is a state of complete harmony of the body, mind and spirit" says the yoga master B.K.S. Iyengar. Evolution includes all aspects of one's being from bodily health to Self-Realization"
Always make sure everything functions in harmony…
Read more on this subject in my book, Home at Last, published by White Cloud Press.