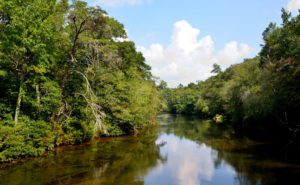 What is the easiest most effective way we can live and work so we are not continuously getting stressed and burned-out?
Do we ever stop and think how much time we spend indoors as opposed to being outdoors?
In the midst of our hectic daily, stressful life and with all the challenges we face, it would be great if we could sit and spend some time out doors even if it is just for few minutes. Try not to spend so much time with television, computer, cell phone or any other gadgets. Spending time outdoors everyday either around the ocean, various types of gardens or just in the midst of lush of greenery.
Even meditating few minutes everyday in the midst of lush of greenery will uplifts us. It will have tremendous effect on our entire system and we can feel the difference.
Our jobs and the increased amount of mass media restrict us from spending more time outdoors.
Spending time outdoors reduces stress and exhaustion and improves our health. It helps gain entry to a state of relaxed tranquility, at one with sun and sky, grass and trees.
Indulging our mind with sensory impressions created by nature and its beauty will always keep us more relaxed and in harmony, while keeping our senses sharp.
When we spend too much time with man-made entertainment, as opposed to being in nature, the mind's space perception becomes narrow and we may easily become frantic and even anxious. Any excessive stimulation of the senses or continuous excitement will cause disturbances in our nervous system. The natural environment will give strength to our character by generating positive thoughts. Being close to green surroundings clears the mind and gives peace and contentment by creating room for things that are of more value.
We are all part of this creation of innumerable forms. Nature and we partake of the same universal consciousness (energy) as we are interconnected. When we recognize that and consider ourselves to be part of nature, it cooperates and enhances our spiritual growth as well. There is a definite closeness and comfort we cherish immensely when we are outdoors.
Read more on these topics in my book "Home at Last" published by White Cloud Press.